ELIAS HORRY
Elected warden September 1813. Elected interim intendant March 30, 1815, after Thomas Rhett Smith resigned; elected to full term September 18, 1815, re-elected September 16, 1816. Succeeded September 1817 by John Geddes. 
Elected intendant September 4, 1820. Succeeded September 1821 by James Hamilton, Jr.
Born 1773, died September 17, 1834, buried at St. Paul's Episcopal Church [Cathedral of St. Luke and St. Paul].
Son of Thomas Horry and Ann Branford, married Harriet Vanderhorst 1797; married second Mary R. Shubrick 1817.
Educated at James Hamden Thomson's private academy, 1790 joined Charles Cotesworth Pinckney's office as a law student; 1793 admitted to South Carolina courts of Law and Equity.
Owned The Bluff, Wattahan, Milldam, Jutland, Camp Main, Camp Island, Newland, Midland and Millbrook plantations (Santee River) in Georgetown District and St. James, Santee, Parish.
Represented St. James, Santee, in State House during five General Assemblies, 1794-1804; and St. Philip's and St. Michael's Parish during two General Assemblies, 1830-1833. 
Adams, Jasper. An eulogium, pronounced 23d January, 1835, in the chapel of the College of Charleston … on the Life and Character of the Late Elias Horry, Esq. Charleston: by the author, 1835 (http://books.google.com)
Bailey, N. Louise. Biographical Directory of the South Carolina House of Representatives. Volume 4, 1790-1815. Columbia: University of South Carolina Press, 1984.
Charleston Courier, September 17, 1816.
Charleston City Gazette, September 21, 1813; April 1, 1815; September 16, 1817; September 5, 1820; September 3, 1821.
Rogers, George C., Jr. The History of Georgetown County, South Carolina. Columbia: University of South Carolina Press, 1970.
Photos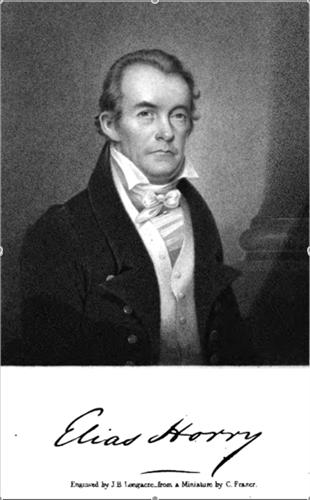 Jasper Adams, An eulogium… Elias Horry, Esq.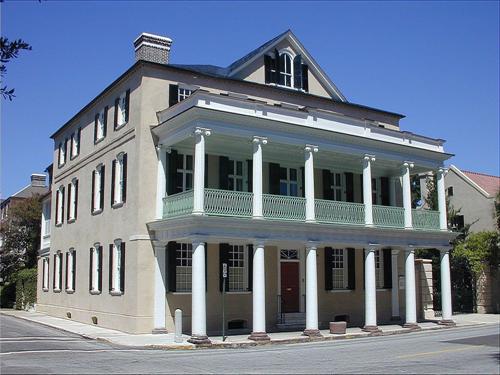 Courtesy of Glenn Keyes Architects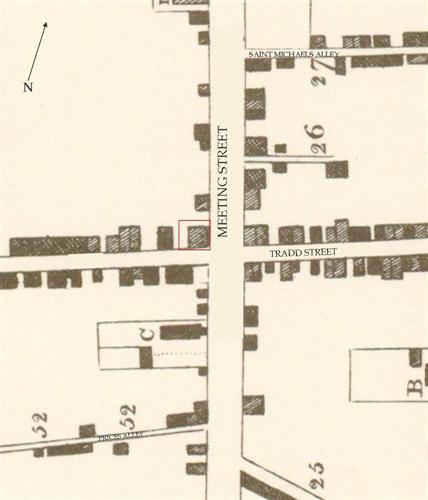 Ichnography of Charleston, South Carolina. Surveyed by Edmund Petrie for the Phoenix Fire Company of London, 1788.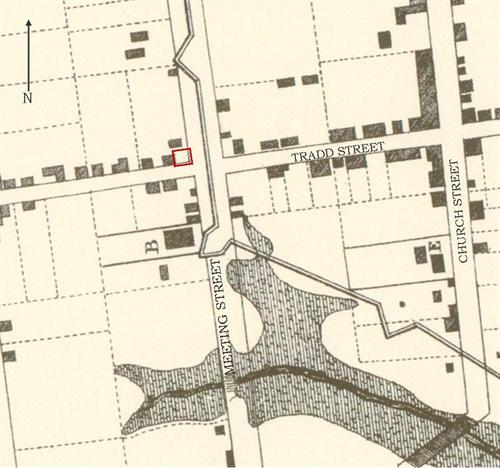 Bishop Roberts and W. H. Toms, The Ichnography of Charles-Town at High Water. London, 1739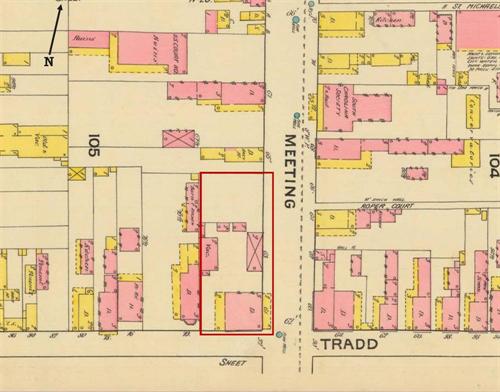 Sanborn Company Fire Insurance map, 1888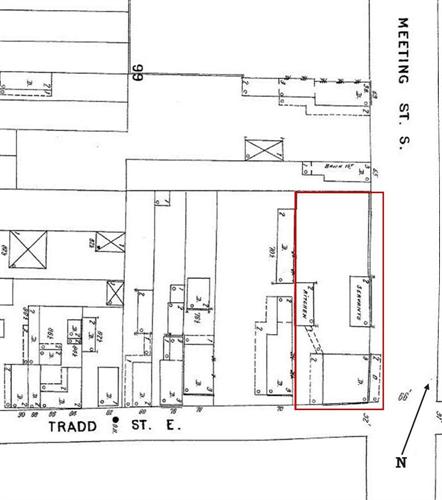 Sanborn Company Fire Insurance map, 1902